An International Montessori Experience!
Welcome to Lady Birds International Montessori School. This site will provide more information about our school. Our Montessori School offers a very unique experience to children. Through the Montessori materials and environment, the children develop their independence, concentration, confidence and creativity as well as their social, language and motor skills. We are also passionate about the creative development of the children and offer them a wide variety of opportunities to express themselves through art, drama, music and storytelling. The child's individuality is celebrated through observations, the monitoring of their learning journey and we are continuously planning new activities to extend their learning.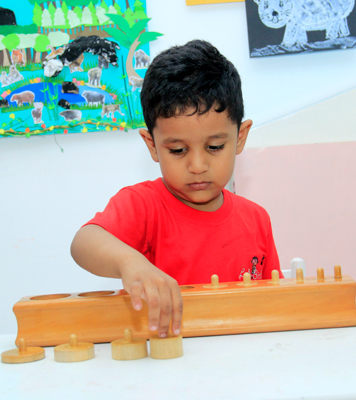 This is a most important question a young
parent can ask. There are many schools
around here. What sets us apart? What
makes a good Montessori school the
right choice?
Early in the 20th century, an Italian
doctor established her teaching method.
Dr Montessori's discoveries caught
the attention of educators around the
world.
MORE....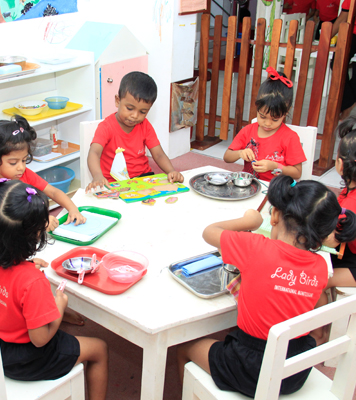 Learns to take instructions and make decisions.
Freedom of movement and choice.
Learns to complete a work cycle.
Develop confidence, concentration skills and independence.
Learns to share, care, take turns, and express emotions.
Builds a strong sense of ethics and understands right from wrong.
Develop fine motor skills and hand eye coordination skills from a very early age.
Develops strong foundation in math using the Montessori materials.
Well prepared to make a good transition to a Grade 1 classroom.